Rifle Shooting and Gun Safety this weekend
Covid-19 Policy - For meetings we are wearing masks indoors and not wearing them outside. Please let us know if you have any restrictions you need us to consider.
Welcome to Troop 11 Stamford
The Troop 11 site will help you navigate our troop activities and events. We are a very active scout troop in North Stamford, CT. We meet every Monday, 7:00pm at the Long Ridge Firehouse. Feel free to come and visit or contact us at the numbers above.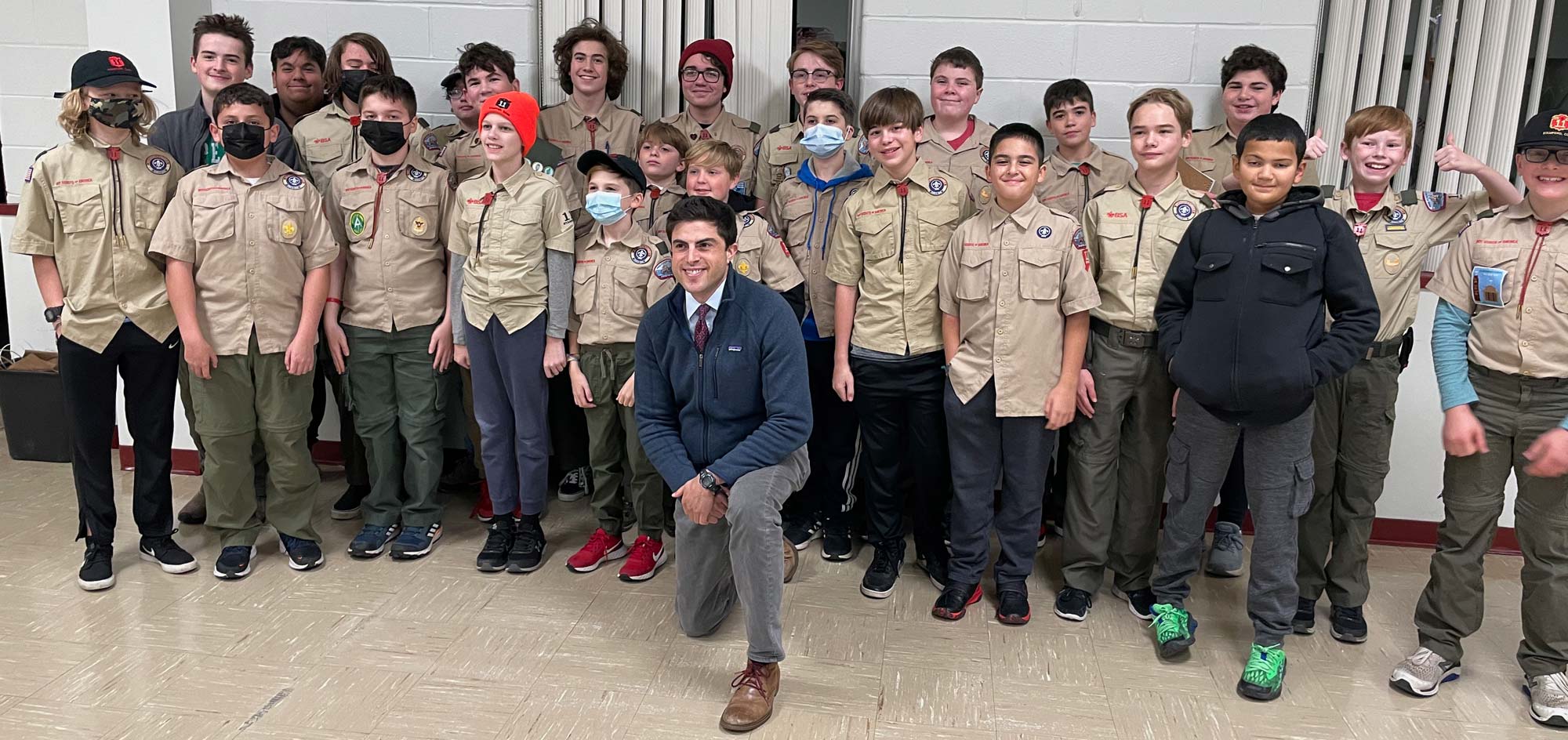 Thank you Matt Blumenthal for a very insightful Q&A about civics, politics, and service
We had fun chatting about service and citizenship with Matthew Blumenthal, a member of the Connecticut House of Representatives from the 147th district in Fairfield County last night. Great crew, great questions. Thinking maybe they should moderate some debates!
The 2021 Seven+ Mile Fall Appalachian Trail Hike
We cycled through every kind of weather on this hike. Blue skies, pouring rain, freezing temperatures and wet slippery trails. It was a blast and our scouts did a great job.
Here we are having lunch over looking the valley in NY.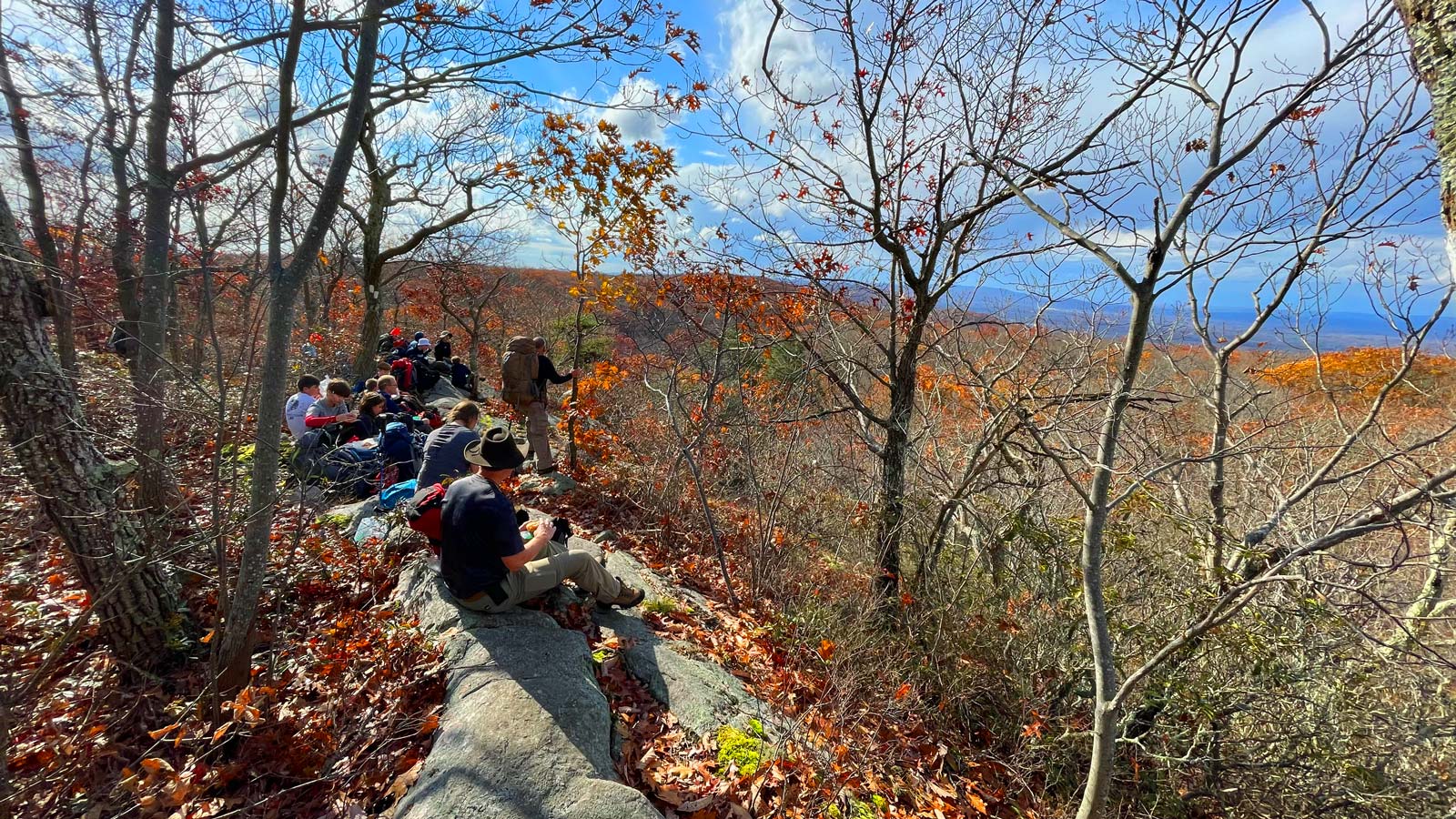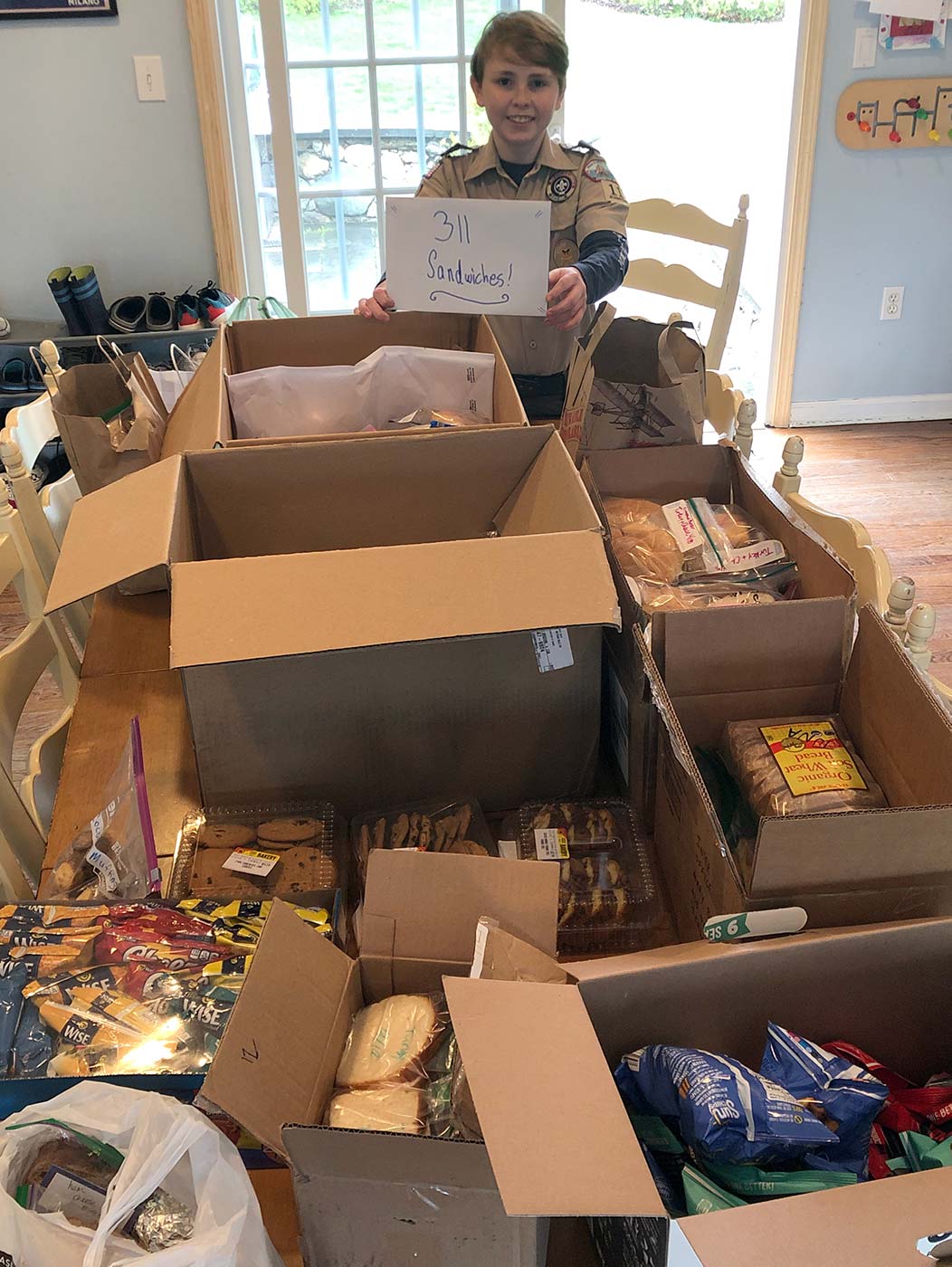 Troop 11 delivers much needed food during the Pandemic
Andrew headed up a Life project to make sandwiches for the increasing hungry population in Stamford. 
Over the summer, the scouts made a total of 2000+ sandwiches to be distributed by the New Covenant Center. We are proud of all the effort from our Troop.

Watch News 12 meet with our troop!

Bloody Monday!
The troop had our yearly Bloody Monday meeting. We invite the Stamford Cub Scout Webelos for a night of first aid. We are prepared with fake blood and gruesome injuries. It's all fun and a learning experience.