November Appalachian Trail Hike

On Saturday November 14th Troop 11 embarked on the last leg of the AT series - ending at the Bear Mountain Bridge. We hiked 7 miles before making camp. Sunday we hiked 3 miles to the Bridge. 
Dan's Eagle Court Of Honor

On November 22nd the troop celebrated Dan's Court of Honor along with his family and friends. It is a great accomplishment to reach Eagle and Dan's parents proudly gave him a fitting tribute.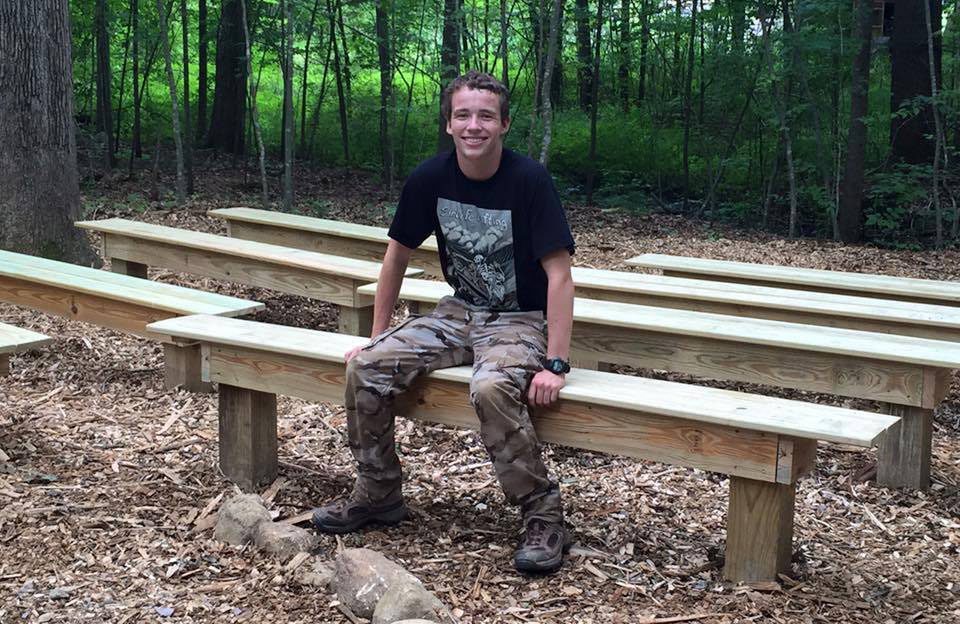 Spencer's Eagle
Scout Project
Spencer and the troop were hard at work providing a much needed outdoor class room at the Stamford Nature Center. This project will enable more classes for children coming to the Nature Center.
Our troop meets every Monday night (on the school calendar) 7:30 to 9:00 at the North Stamford Congregational Church (the church hall across the street) 31 Cascade Rd, Stamford, CT 06903